media information
news release
FOR IMMEDIATE PUBLICATION
MONDAY 17 AUGUST 2009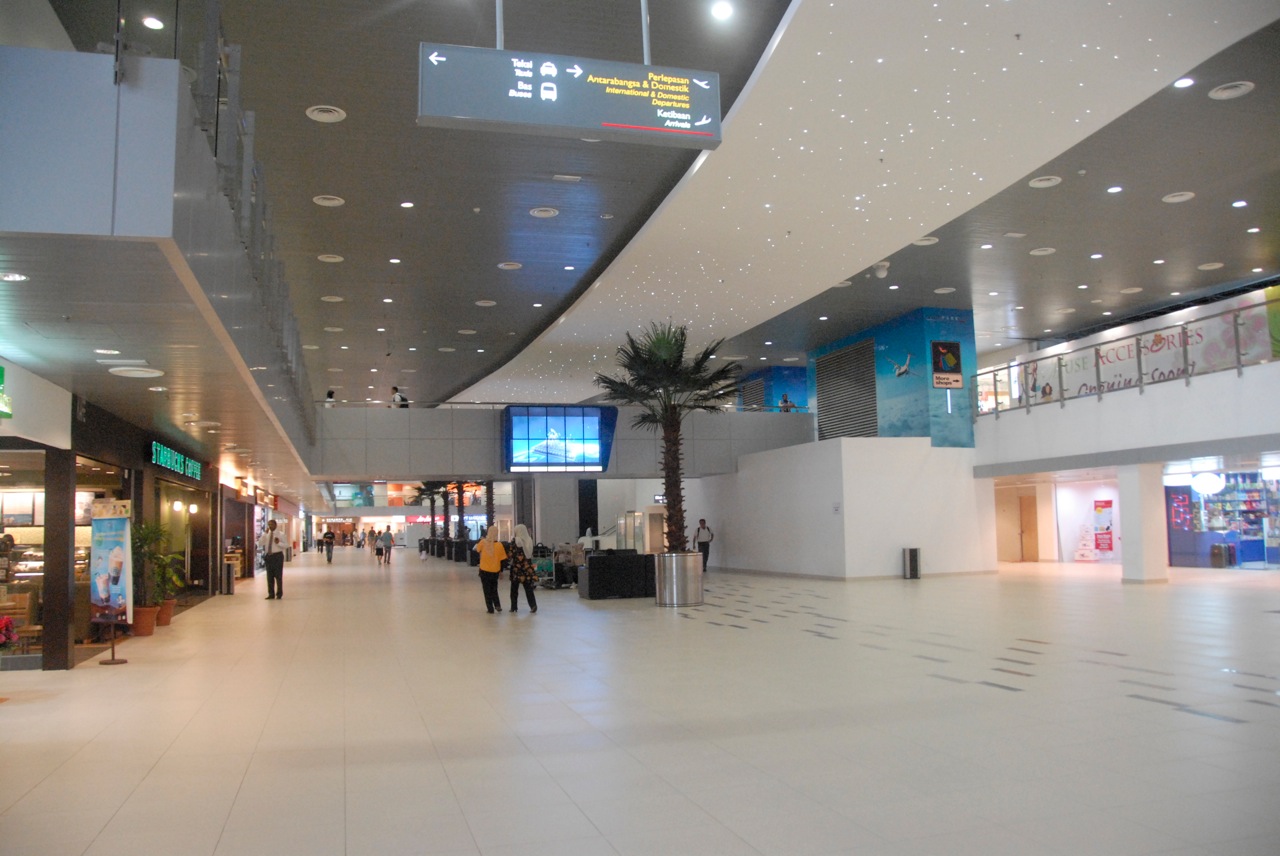 SKYPARK SUBANG TERMINAL – LIFESTYLE AIRPORT IN THE CITY
Designer Coffee, Local Cuisine, Chocolates, Donuts And Even Evenings of Jazz

SUBANG --- With the physical transformation completed and operations already in full swing, the RM40 million SkyPark Subang Terminal is destined to come alive as Malaysia's premier airport in the city and in the process, repositioning itself firmly on the world aviation map.
Members of the media were today treated to a conducted sneak preview of the city airport and explained of the refurbished facilities by Subang SkyPark Sdn Bhd executive director Tan Sri Ravindran Menon.
Fully operational and down to the last 10 per cent of finishing works, SkyPark Subang Terminal's operations today accommodates an average of 60 flights a day comprising of local and regional arrivals and departures. The airport is home to Berjaya Air and Firefly, and both Malaysia Airlines and Air Asia also operate ticketing offices at the airport for the convenience of air travelers.
The city airport has 13 check-in counters, separate departure and arrival halls for international and domestic travelers, and three immigration counters for both inbound and outbound flights.
The 150,000 sq ft SkyPark Subang Terminal is expected to handle 2.5 million passengers by the end of 2009. The operator Subang SkyPark Sdn Bhd has a 59-year lease of the city airport with Malaysia Airports Holdings Berhad.
Today SkyPark Subang Terminal is part of an extensive overall RM400 million exercise to transform the existing facilities in Subang into a regional hub for aviation comprising of a city airport for turbo prop airlines, a fixed base operations (FBO), and maintenance, repair and overhaul facilities (MRO).
SkyPark Subang Terminal's dedicated private aviation terminal is also already fully operational and with a runway capable of accommodating a 747 jetliner, it will serve as the country's gateway for inbound and outbound corporate and private jets. Dubbed the SkyPark FBO Malaysia, it has also planned 30 acres of land for hangarage facilities to house privately-owned aircrafts.
"Ideally, we would like to envision SkyPark Subang Terminal as the grand central station for domestic and regional aviation. With the extensive refurbishment that has been undertaken, the availability of flights to and from the more popular destinations, connectivity, by virtue of its strategic location, proximity to the city, accessibility, convenience and the cost savings it extends travelers, we believe this airport in the city will return Subang on the world aviation map in an even bigger way," said Tan Sri Ravindran Menon.
"We anticipate the airport becoming the preferred embarkation and disembarkation point for frequent and urban air travelers."
Arcradius Sdn Bhd conceptualised, designed and refurbished the interiors while HL Design Sdn Bhd designed the exterior reincarnation that has transformed the airport and landscape into one that is modern, convenient and lifestyle-driven, and accommodating to the requirements that matters most to air travelers.
Four dedicated lanes serve as an entry point into SkyPark Subang Terminal to avoid congestion; lane 1 and nearest to the terminal entrance for passenger drop-off and pick-up, lane 2 for for taxis and valet parking, lane 3 for coach and delivery vehicles, and lane 4 for special access to the corporate aviation facility.
Valet parking service is a first for Malaysian airports, while just across the road is a 750-bay open air parking area that is accessible via an overhead pedestrian bridge leading directly into the terminal. There are two parking bays for the physically-challenged in the driveway as well as an elevator in the city airport to reach the upper level.
The design carefully factored in practicality and convenience for air travelers, and this can be immediately appreciated as soon as passengers step into the departure section of the terminal where the ticketing offices of four major airlines, the elegant check-in counters and the two major banks are strategically positioned.
Just above, on the mezzanine floor, houses the corporate office of Vistajet Holdings SA that currently operates its luxury Bombardier fleet comprising of the Learjet 60, Challenger 604, a Challenger 605 and a Challenger 850 in catering to both domestic and regional private aviation needs.
Interior architecture in particular gave prominence to spaciousness - hence the wide walkways - made the distinction between domestic and international inbound and outbound travels, and emphasized on the comfort of airport visitors and travelers.
Lifestyle elements at SkyPark Subang Terminal are defined by the many popular franchise food and beverage outlets that include designer trendsetters such as Starbucks, Big Apple Donuts & Coffee and Sakura Cuisine and Cafe, Kapitan Kopitiam, 1901 Hotdogs, an Italian pizza outlet, a noodles specialty restaurant, a sports bar and grill, a dedicated section serving popular local delicacies, a chocolate shop, an ice cream bar and a fruit juice galore island.
Lending greater ambience to the entire lifestyle city airport-driven concept is a jazz band that performs six evenings a week at the lobby of the arrival hall next to the food and beverage outlets. This is a first for an airport in Malaysia that is slated as a "lifestyle destination".
The airport also houses two banks, Maybank and CIMB, two courier service companies, a mini emporium D'Trend Avenue, a money changer, three reflexology and fish spas (at the main lobby and domestic and international departure halls), and a luggage deposit counter for those who wish to travel light and safely deposit their belongings under lock and key. Other outlets include two magazine stores, a souvenir shop, a handphone service provider Celcom, and a duty free store at the international arrival/departure hall.
Originally known as the Sultan Abdul Aziz Shah Airport Subang Terminal 3, and built in 1993 to cater to Malaysia Airlines' domestic flights, the airport was subsequently used by private aviation companies when commercial airline operations moved to the Kuala Lumpur International Airport (KLIA) in Sepang and later the opening of the Low Cost Carrier Terminal (LCCT).
NEWS RELEASE prepared and issued on behalf of SUBANG SKYPARK SDN BHD by public relations consulting firm GRA COMMUNICATIONS SDN BHD. FOR MORE INFORMATION, please contact GHAZALIE ABDULLAH at +6012 2121090 or MOHD FAIZUL MOHD YUSOF at +6012 9708970 or NOR SORAYA CHARLEMOINE GHAZALIE at +6012 2126140.

---
NEWS RELEASE
FOR IMMEDIATE PUBLICATION
MONDAY 20 JULY 2009

FOUR DEDICATED LANES INTO SKYPARK SUBANG TERMINAL FOR A SMOOTH TRAFFIC FLOW
Passenger and visitor convenience, a high priority
Valet Service, a first for city airports in the country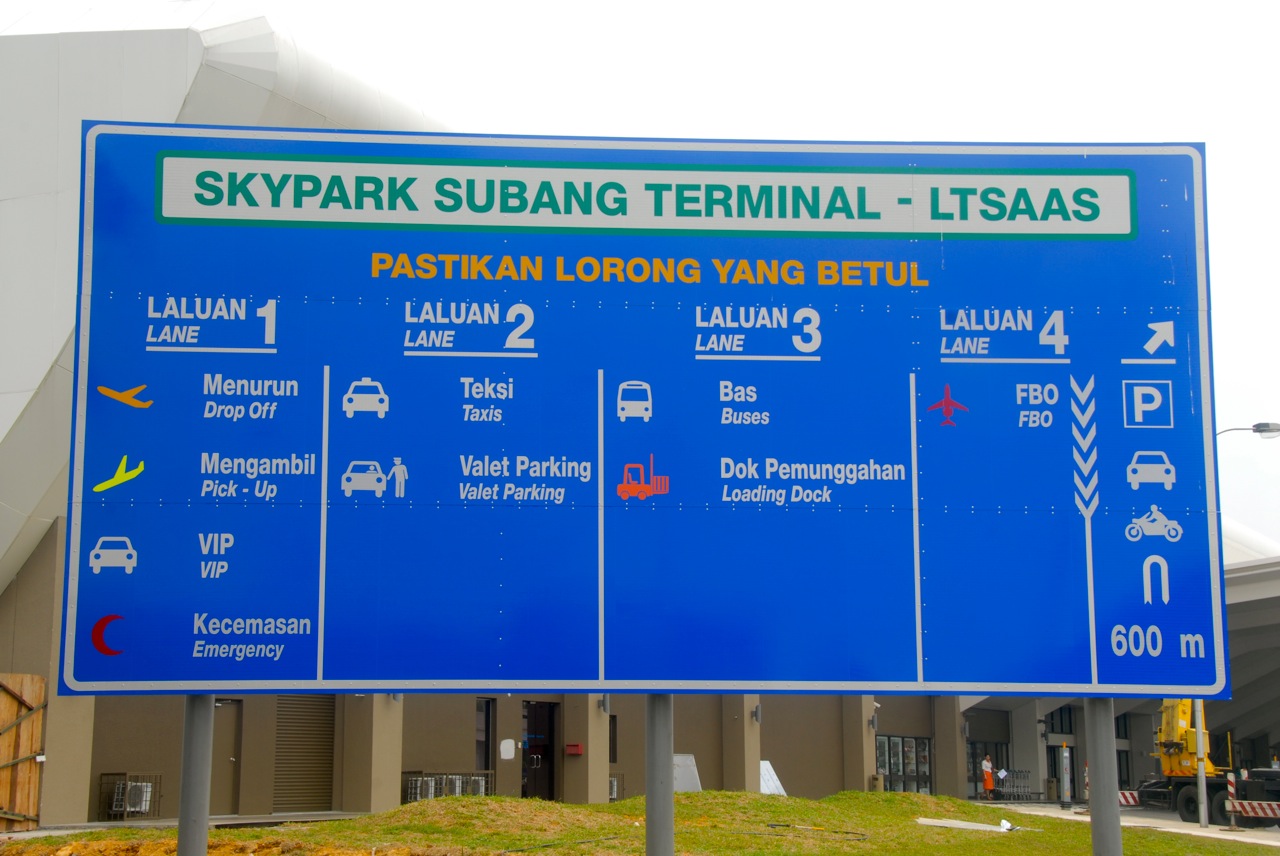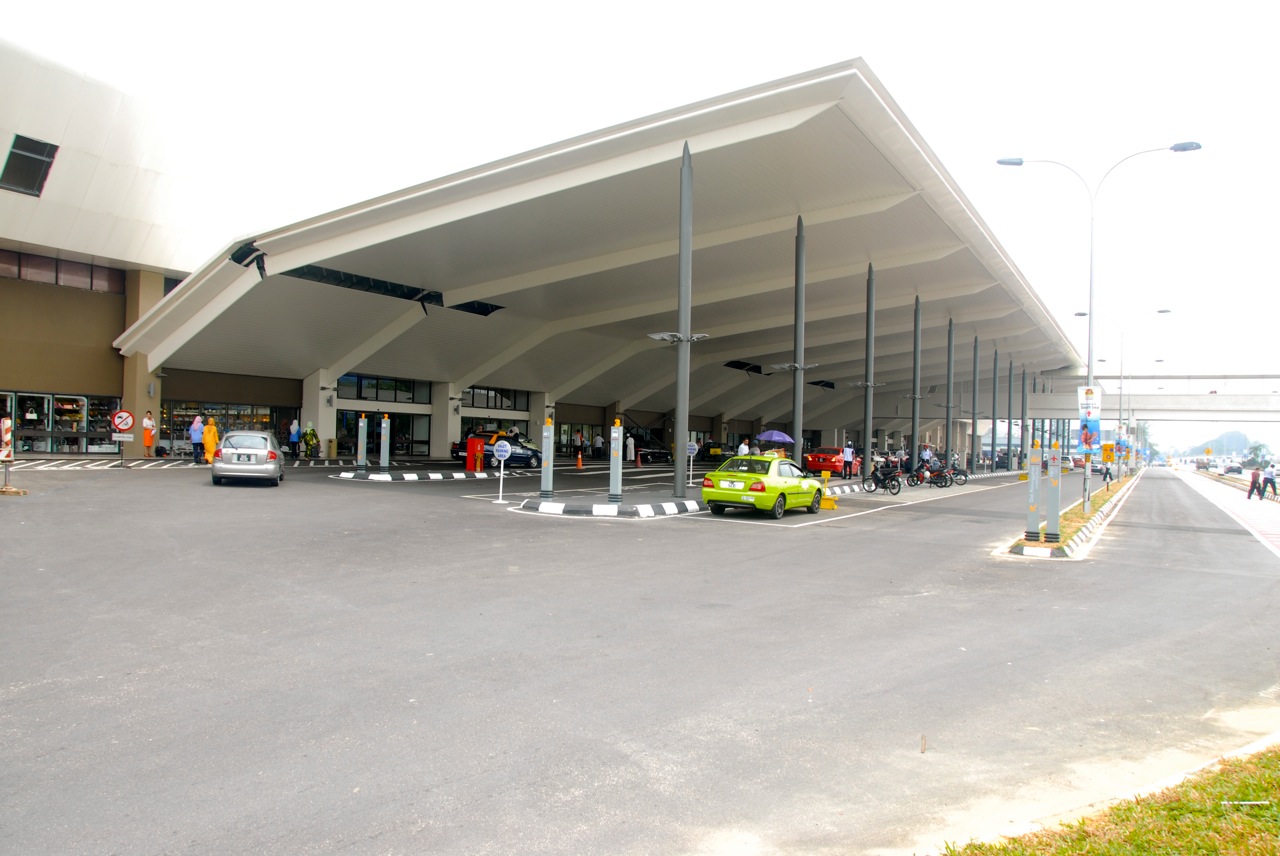 SUBANG --- Four dedicated lanes have been provided at the new RM40 million SkyPark Subang Terminal to facilitate easy traffic flow into the city airport (formerly Terminal 3) that has just been recently refurbished and completed.
Lane 1 on the left nearest the airport building entrances has been designated for passenger drop-off and pick-up; Lane 2 has been designed for taxis and valet parking; Lane 3 for coaches and delivery vehicles while Lane 4 provides quick access to the SkyPark FBO that caters to private and business jet travels.
In a statement issued today, Subang Skypark Sdn Bhd said that directory signages have been installed including a huge outdoor directory signboard erected on the left just before the wide driveway to help guide passengers and visitors to the revamped city airport.
The driveway has also individual 4-foot pylons to point to the respective lanes to facilitate easy entry and smooth flow of traffic.
Directly opposite SkyPark Subang Terminal is the city airport's open-air car park facility that can cater for approximately 750 vehicles.
Access to the car park is through a U-Turn located 600 meters immediately after the airport terminal under the bridge of the main road (on the right side for those arriving from Subang Jaya).
Passengers and visitors who park at this facility can connect to the main terminal via the overhead pedesterian bridge link, the statement said.
To ensure a smooth access to SkyPark Subang Terminal, the authorities have imposed strict measures along all four traffic lanes of the city airport's busy thoroughfare with vehicle clamping enforced.
For the unfamiliar to the revamped city airport and those uncertain, Subang SkyPark recommends the valet service available along Lane 2.
NEWS RELEASE prepared and issued on behalf of SUBANG SKYPARK SDN BHD by public relations consulting firm GRA COMMUNICATIONS SDN BHD. FOR MORE INFORMATION, please contact GHAZALIE ABDULLAH at +6012 2121090 or MOHD FAIZUL MOHD YUSOF at +6012 9708970.